Come Meet Us at SmartStep Hearing
SmartStep Hearing was founded in 2010. We felt a new model of service was needed to help provide better access to hearing care. For this reason, we have remained locally owned and independent and are committed to coming to you. We value giving our clients choice by offering solutions from all of the major hearing device manufacturers.
Our services include comprehensive hearing tests, hearing aids, repairs, loss and damage claims, batteries and supplies, wireless solutions, hearing protection, and musician products. We also accept all insurance plans. With SmartStep Hearing, you have our commitment to finding solutions that fit your individual need, lifestyle and budget.
We share a passion for treating those with hearing loss and helping to improve your quality of life. Call us today at 503-406-9266 to set up at time for an in-home consultation.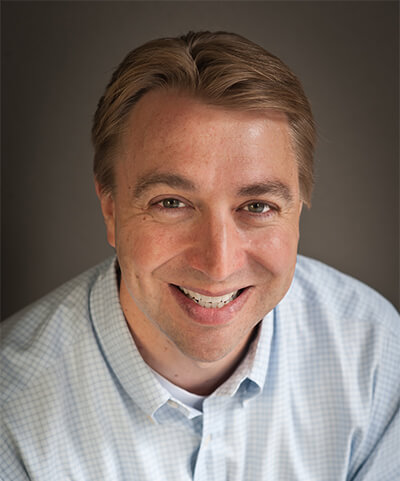 Darin Scheurer, HIS
As a licensed hearing aid specialist, Darin continues his family's tradition of helping those with hearing loss. His Dad is an Audiologist with a practice in the State of Washington and his wife is a Speech Language Pathologist. Born and raised in Portland, Darin grew up attending hearing conventions with his parents.
When he completed his bachelor's degree from the University of Oregon, Darin started his business career. He was drawn to sales and quickly realized that what he enjoyed the most was working with people and solving his customers' problems. In 2008, he answered the call to hearing healthcare. He worked for a leading hearing health company but saw there was a need in the market that was not being met. 
In 2010, Darin created SmartStep Hearing and thus began a more convenient and personalized model for delivering in-home hearing care services. With a focus on patient-centered care and a love for technology, Darin helps clients to improve their overall quality of life and stay connected with their family and friends. In-home service has the advantage of offering better access to care and service, increased patient privacy, and the opportunity to customize solutions to the home environment. He has a passion for educating his clients and the broader community about the importance of hearing health! 
Darin has 3 amazing kids and feels blessed to have the support of his parents, sister, extended family and friends. Darin enjoys hiking, camping, gardening, and socializing with friends and family.